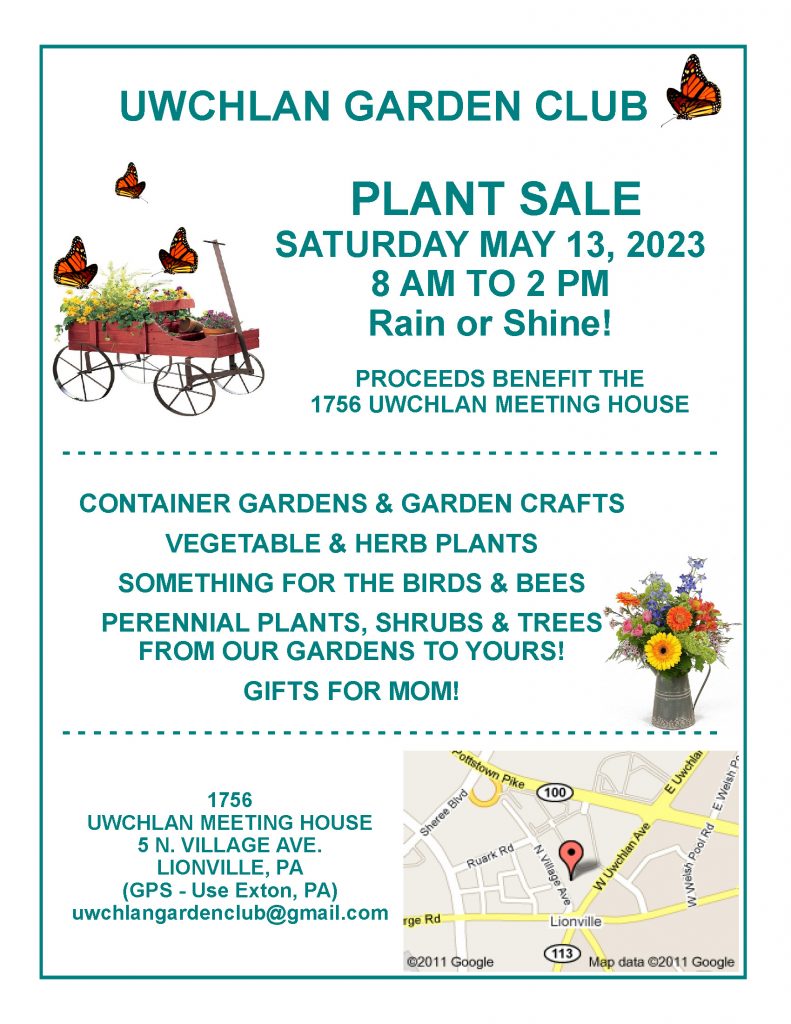 It is now 2022 and a vaccine and boosters are available to prevent serious disease. Except for medical facilities, the rules are less restrictive and masks are not mandatory for those who are fully vaccinated.
Such unsettled times since the pandemic started. Renters, guests, and club members are expected to wear masks in the building and maintain safe distancing. The Uwchlan Conservation Trust has added a surcharge of $15 to the rental agreement to offset the cost of sanitizing after events.
During this time, the meeting house has a new boiler, rugs, a fresh coat of paint inside and the benches and wood divider have been refinished. Outside, the flowers are glorious! Butterflies are everywhere!