The Woman's Community Club of Uwchlan (WCCU) purchased the 1756 Uwchlan Meeting House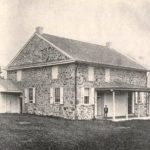 from the Uwchlan Grange Patrons of Husbandry Member 1298 in 1963. The building was in total disrepair – no plumbing, heating, or kitchen. A four-phase renovation plan was drawn up and Phase I addressed these issues. The Woman's Club first borrowed  money to put in running water and a heating system; and lights were donated by a member in memory of her sister. The old east porch was converted into a kitchen, which the Architect, Mr. Brumbaugh, designed to be more in keeping with the main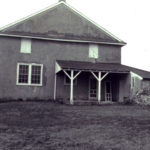 house and to contain utilities.
Members realized the historical importance of the building and in 1973 they succeeded in having it placed on the National Register of Historic Places. According to old records, the notification letter arrived just before bulldozers started work to expand Route 113 onto the meeting house grounds! In 1974, the west wing was remodeled using funds the club raised over the years with bazaars, plant sales and the Travelogue.
In 1976, the meeting house was sold to the Uwchlan Conservation Trust, Inc. but WCCU managed rentals and continued to meet in the building. In 1980, the Trust was offered a grant of $30,000.00 from the Penn Foundation, if they could raise a corresponding amount by October 1982. With backing from the community, the matching grant was met and renovations were begun.
Phase II included restoring the original four chimneys and putting on a new roof.  Phase III included removal of a Victorian porch that had been added about 1875, re-pointing all the exterior stonework, and restoring the facade close to its original appearance.  Phase IV was the restoration of the interior of the building – remodeling the kitchen, adding an original fireplace, new coat closets, and other things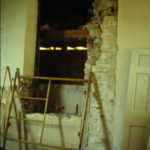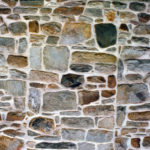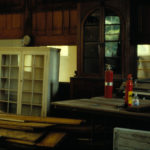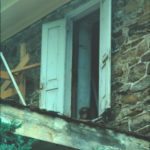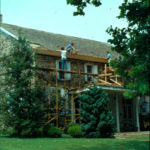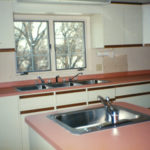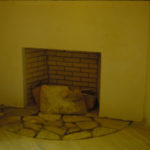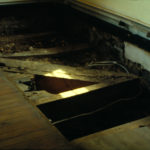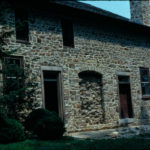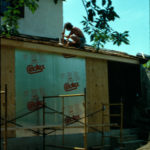 .